Sometimes a product comes along and you find yourself saying, "Why didn't I think of that?"
Other times, it's hard to imagine what the creators were thinking.
Either way, we'll let you be the judge of which category these baby products fall under.
Here are 11 slightly bonkers (or totally brilliant) baby products.
1. Baby high heels
High heels for babies? We're not really sure what the thought process was behind these. But each to their own.
2. Bacon flavoured baby formula
We're not even sure if this is real – it can't be?! Still, an article on the Huffington Post says it is.
3. The Babykeeper
The Babykeeper is an infant carrier-style seat that hangs from the toilet wall in most public bathrooms and locker rooms.
Good idea or bad? We can't tell. I mean, it looks like it would come in handy.
4. The Why Cry Baby Crying Analyzer
Do we need an analyser to work out why baby is crying? Does said analyser help stop baby from crying?
5. The Daddle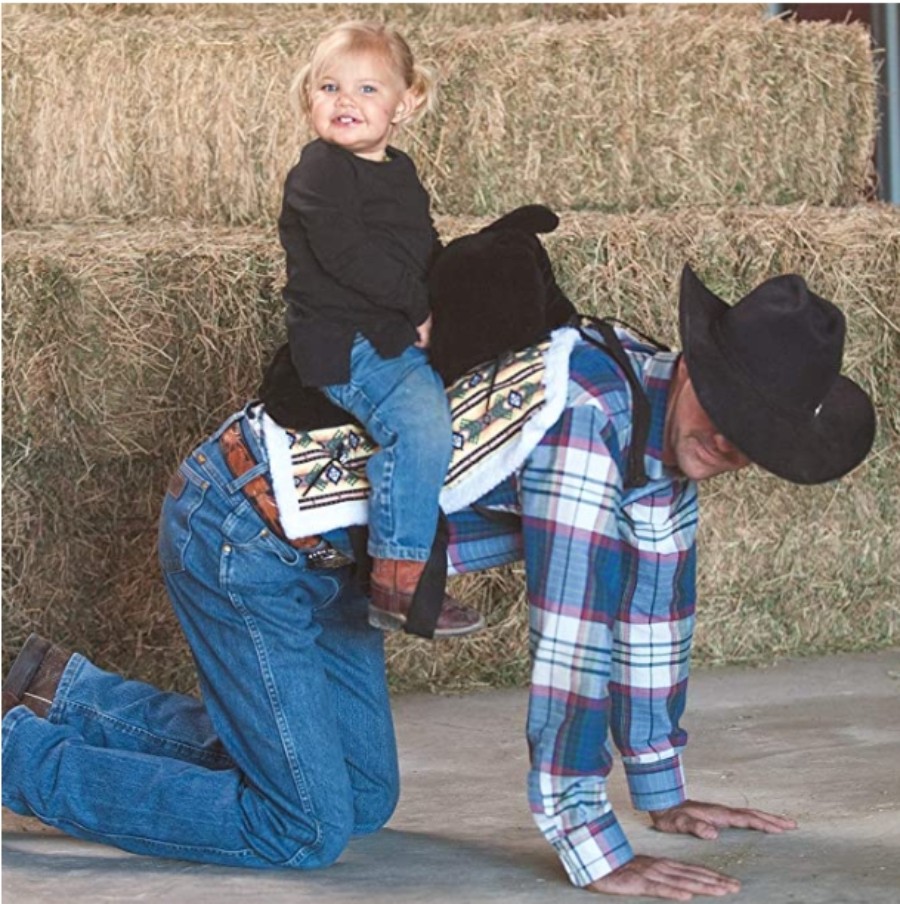 Love this! A saddle for dads is a great play idea. I mean, why not!? Look how happy that little girl looks.
6. The Zaky Hand Pillow
The Zaky Hand perfectly imitates the look, feel and scent of a real hand so babies can feel like you're with them at all times. Genius!
7. Potty Mitts
Designed for kids who touch everything when in a public bathroom. Simply pop on the their hands before going to toilet and dispose of after.
8. The Baby Mop
The listing says: "The mop is made using ultra absorbent materials and engineered to clean and shine your floor. When your baby is done cleaning they are designed for easy on and off." Good to know.
9. Maternity smiling undies
You cant help but smile when looking at these.
10. The PregEgg
A personal 9-month countdown to when you give birth. At the 9 month mark, the chick will hatch from the egg.
11. Vagina speakers
Last but definitely not least, we have some speakers that are designed to be inserted into the vagina.