Become a Member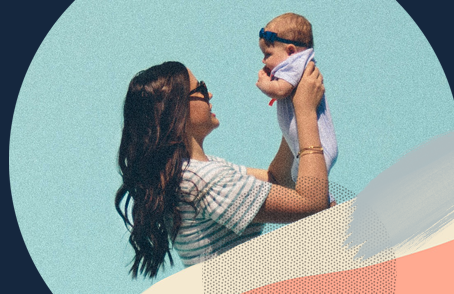 JOIN TMB REWARDS TODAY
REVIEW baby products
EARN points
REDEEM for vouchers
Earn 10-15 points per review.



Earn 10 points for each 50-word product review you leave (15 points if you include 3 x photos)
The more reviews you leave, the more you can earn – up to $750!
Once you claim a voucher, points will be deducted from your balance and you can begin earning all over again!
Review Guidelines to Follow
Please ensure that you follow these guidelines to ensure that your reviews and photos are eligible to earn points.
How do I earn points?
After signing up to TMB Rewards, you earn 10 points for each eligible review you leave.
If you include 3 of your own images of the product, you receive 5 more points!
Eligible reviews must be a minimum of 50 words and be detailed and helpful.
Can I create multiple accounts?
Only one account may be created per household (IP addresses are tracked).
How do I convert my points to vouchers?
You will earn 10 rewards points just by signing up to TMB Rewards!
Reach 100 points to earn your first voucher. These can be redeemed for a $20 gift card at Coles, Kmart, or Target. TMB will contact you via email to claim your first voucher.
When you reach 250 rewards points, you can redeem them for a AUD $50 gift card.
Then at 500 rewards points you get a AUD $100 gift card.
At 1000 rewards points you get a AUD $200 gift card and have completed the Rewards Program as a VIP.
*By Special Invite Only – more ways to earn with TMB.
Each reward can only be claimed once and each level must be achieved in order.
*PLEASE NOTE: Vouchers take 5-7 days to process once you have replied to let TMB know your voucher preference.
Are there any other perks of joining TMB Rewards?
In our weekly Rewards email, you'll get member-only offers, special discounts, and bonus point competitions, as well as parenting tips and tricks from our community.
Will my points ever expire?
No – your points will not expire.
I need help! Who can I contact?
Email [email protected] and we'll reply within 24 hours.
TMB REWARDS TERMS & CONDITIONS
Terms & Conditions
Tell Me Baby offers all Users access to TMB Rewards as part of the Service. To qualify and join TMB Rewards, current Users will need to have earned one hundred (100) points since the date TMB Rewards started. Upon joining the program, you will be contacted by Tell Me Baby to supply photo identification to verify your account. Photo ID is sighted once for account verification and then immediately deleted. You may hide licence/passport information as necessary, apart from name, post code and ID photo. Once your account is verified, you shall receive your $20 voucher. Each level will be earned in order Super > Expert > Influencer > VIP. Points will not be awarded for reviews; that are duplicate, not published, reviewed by user who does not own/has not used the product, do not meet the word limits of at least fifty (50) words. You can claim each reward only once. Reviews are for the benefit of other parents, if they suspected of being fake, we have an obligation under the Competition and Consumer Act 2010 to remove from the site and not publish and these reviews will not be eligible for TMB Rewards points. Points are only awarded at the discretion of Tell Me Baby.
*PLEASE NOTE: Vouchers take 5-7 days to process once you have replied to let TMB know your voucher preference.
A TMB Rewards review will consist of a rating out of five (5) stars and will have a comment of at least fifty (50) words. All previous reviews will not accumulate points unless expressly agreed by Tell Me Baby. There is no time limit or expiry on TMB Rewards points and Tell Me Baby will inform you when you have hit the point targets. Businesses, TMB Employees, and TMB Contractors are not eligible for TMB Rewards. The benefits to a User joining TMB Rewards include but are not limited to the collection of points in the TMB Rewards system. The TMB Rewards Program is eligible to Australian residents only. These Terms and Conditions are subject to change at the discretion of Tell Me Baby without notice. Please refer to the full terms and conditions for the Tell Me Baby site for further details. 
Please note: our reviews are entirely authentic and are left by real Australian parents – the products aren't sponsored or gifted, so you can trust the genuinely honest reviews here at Tell Me Baby.