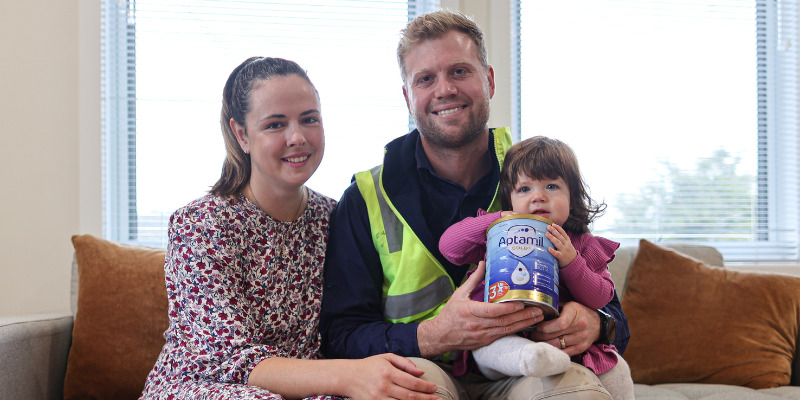 As your little one transitions from infant formula to solid foods, ensuring they receive adequate nutrition is crucial for their growth and development. Aptamil Gold+ 3 Toddler Milk is a popular choice among parents looking to provide their toddlers with essential nutrients during this stage. In this article, we will delve into the features and benefits of Aptamil Gold+ 3, and we'll also share insights from two mums who tried and reviewed the product.
About Aptamil Gold+ 3 Toddler Milk
Aptamil Gold+ 3 is designed as a nutritional supplement for toddlers aged 1 to 3 years. It is formulated with Pronutra Biotik, a unique blend of ingredients that supports the nutritional needs of growing toddlers. It contains essential nutrients such as vitamins, minerals, and prebiotics to support healthy growth and development.
Key Features and Benefits:
Essential Nutrients: Aptamil Gold+ 3 Toddler Milk provides a wide range of essential nutrients, including iron, calcium, and vitamins A, C, and D, which are important for bone development, immune system support, and overall growth.
Prebiotics: This formula contains prebiotics, which support a healthy digestive system and help maintain a balanced gut microbiota. A healthy gut contributes to overall well-being and a strong immune system.
Omega-3 DHA, an essential fatty acid that plays a crucial role in the development and functioning of the brain and eyes.
What our reviewers thought of Aptamil Gold+ 3:
Nat & Ayden:
We love how easy it is to prepare for our toddler and she can't get enough of the taste, often wanting more! Our first impressions of the product were great. The packaging is easy to read, the steps are easy to follow when making the toddler milk and for us it was important to try one that was backed by 50 years of early life nutrition. We love that it's full of pre and probiotics and that it contains Zinc, Vitamins B6 and B12 for immune system support.
Khevana:
I have tried Aptamil Gold+ 3 for my toddler for last few weeks and I am surprisingly happy the way he has accepted the milk. He has been breastfed and hard to accept any other milk but when I gave him this milk he took it on the first attempt and I couldn't believe it. I am feeling more assured now as he is getting enough milk and much required nutrients and vitamins for his growing needs.
Regarding the packaging, it is easy to identify and use. Measuring was easy and mixing part was super easy as well. There was no residuals in the bottom of the cup.
Please note that these reviews are based on personal experiences and individual results may vary.
To learn more about Aptamil Gold+ 3 Toddler Milk and read additional reviews from Aussie parents, visit the product page here.
Before introducing any new food or nutritional supplement to your toddler's diet, it's always advisable to consult with your healthcare professional.