Product Reviews Top Products
Britax vs Maxi-Cosi: convertible car seats compared
Trying to decide on a car seat? To help you narrow your selection, we've gathered the pros and cons from other parents for two popular brands: Britax vs Maxi-Cosi.
Britax vs Maxi-Cosi
Tell Me Baby parents have rated the convertible car seats they've tried and shared their opinions on what has or hasn't worked for them. Based on their convertible car seat reviews, we've compared two top-rated products for Britax and Maxi-Cosi to help with your decision.
You can also take a look at our best car seat comparisons to find out the most rated products.
Britax Safe-n-Sound Millenia™ Convertible Car Seat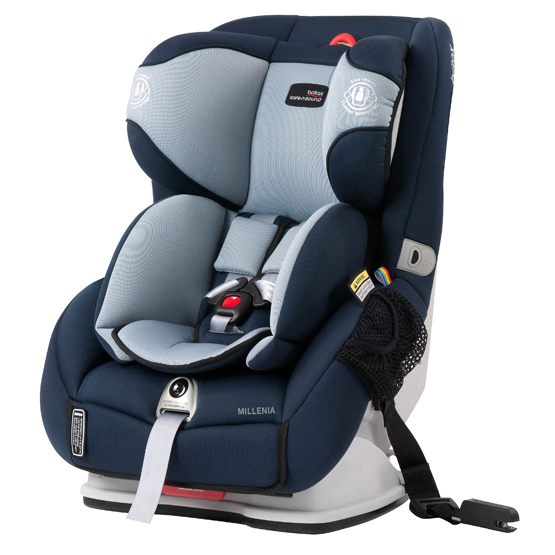 Features
Britax Safe-n-Sound Millenia™ Convertible Car Seat has ISOFLEX™ Connectors which provide a simple, firm connection into a vehicle with ISOFIX low anchorages in conjunction with top tether.
Designed to shield a baby's head during a side-impact crash, the car seat also features Active Head Restraint (AHR™), in the form of deeper side wings. Additionally, the Side Impact Cushion Technology (SICT™) provides 180-degree protection around a child's head.
The single-handed height-adjustable headrest and harness mean the seat can grow with your child without the need to remove and rethread the harness. And, your child can remain rearward facing until they are approximately 2-3 years old.
When can I use it?
You can use the Britax Safe-n-Sound Millenia™ Convertible Car Seat from birth to 4 years (approx).
Price
RRP: $719.00
Pros
The Britax Safe-n-Sound Millenia™ Convertible Car Seat is an excellent option for parents – it grows with your child (from newborn to 4 years approx). Tell Me Baby readers say they love the amount of padding this product has and were impressed with the safety features.
Cons
While still recommending the product, one parent's only gripe "is that the anchor straps have to go above the car seat and over the headrest of the seat behind it – which makes getting the baby in & out really frustrating." Another said: "The only downside I have found is that it can be really tricky to pass the seat belt through the back to secure it when forward-facing."
Example review
"This was our second car seat, purchased halfway through our road trip. It made all the difference! All the seats are safe and approved, but this car seat also has the cooling fabric, extra recline option so they can sleep without their head rolling around. We kept this for the second baby and has been great as rearward facing too. Wouldn't go back."
Read Britax Safe-n-Sound Millenia™ Convertible Car Seat reviews.
Maxi-Cosi Euro NXT
Features
The Maxi-Cosi Euro NXT comes with ISOGO™, a patented ISOFIX compatible soft latch system. This means parents can secure their child's car seat quickly and safely.
Featuring the next generation crash absorbing technology, GCELL™, this car seat provides enhanced side full body protection. Additionally, it comes with Air Protect™ Superior Side Impact Protection for extra head support in the event of a side-impact crash.
Children can remain rear-facing up to 30 months or until the shoulders reach the Middle height marker. (Forward facing up to 4 years or until the shoulders reach the upper height marker.)
The QuickFit™ Harness System adjusts harness height from the front in one easy step without removing the seat from the car.
When can I use it?
You can use the the Maxi-Cosi Euro NXT from birth to four years (approx).
Price
RRP: $649.99.
Pros
The Maxi-Cosi Euro NXT is another great car seat choice for parents who want something that grows with their child. Tell Me Baby parents say they love how adaptable it is. Many were impressed with cushioning and the extra head support. Another parent said being easy to clean is another big bonus.
Cons
One reviewer said, "You do need to tighten the strap that goes around the seat as it can work its way loose." But overall, all parents who reviewed this product were happy with it.
Example review
"We bought the Maxi Cosi car seat for our baby to be used in my car (main car). It is easily installed in the car, thanks to Isofix. He comfortably used it rear-facing and then forward-facing as he got older. We are now using it rear-facing again for our baby girl. Although the seat has been used thoroughly by our kids, it is wearing well and still looks great – is good quality and I would recommend it."
Read Maxi-Cosi Euro NXT reviews.
Summary
When it comes to parents' opinions, both of these products received similarly positive reviews. The decision may come down to style or what fits in your car. Both Maxi-Cosi Euro NXT and Britax Safe-n-Sound Millenia™ Convertible Car Seat are great options for your baby.
Have an opinion about the pregnancy or baby products you've tried? Earn rewards by reviewing baby products from home – you'll earn points that can be exchanged for vouchers at Coles, Target and Kmart! Sign up here to start earning.
Read more: