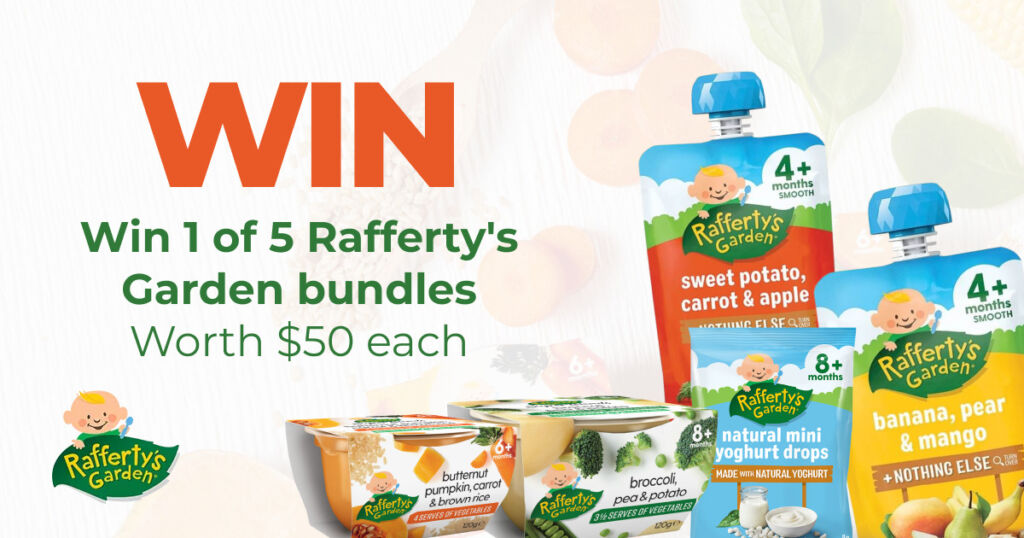 Has your little one tried a product from Rafferty's Garden? We'd love to know what you thought of it – and your review could win you one of five Rafferty's Garden hampers, worth $50 each!
See the Rafferty's Garden range on Tell Me Baby.
How to enter
It's simple to enter: between 2pm October 28th and 11.59pm (AEDT) November 18th, just leave a review of any Rafferty's Garden product and you'll receive an entry in the draw. 
If you include 3 photos with your review, you'll earn 2 entries!
You can enter as many times as you like – each new Rafferty's Garden review is a new entry. And of course you'll receive Tell Me Baby rewards points: 200 points for a text only review, and 300 points for a review with 3 photos.
(Not a member of our rewards program yet? Sign up here – you'll be on your way to earning Coles, Kmart and Target vouchers, just for writing reviews of baby products you've tried!)
Tips for your review
As always, be honest: parents want to hear what you really think!
Only review products you've tried, and only include photos you have taken yourself.
All reviews must be in keeping with our review guidelines. If your review is deemed to be a copy (of someone else's review, or a copy of your own review), or we believe you haven't tried the product, your review may be deleted and your account suspended.
Try to answer questions other parents may have, such as:
– What do you like most about the product?
– Does it offer good value for money?
– Would you recommend it to a friend?
When adding photos, please take photos of the food, not just the packaging. Duplicate photos of the packaging/box will not be published, in which case you won't get the bonus entry or extra reward points.
We'll email the winners 2 days after the close date. Read the full terms and conditions here.