What to Buy for Baby's First Christmas
&nbsp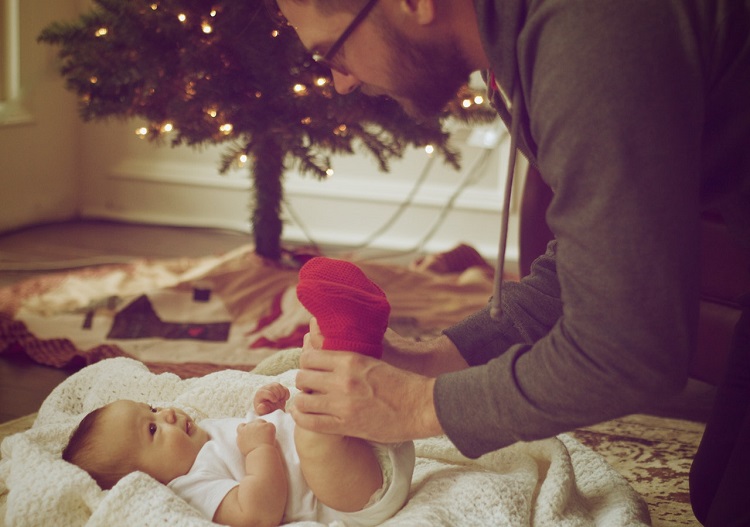 Want to know what to buy for baby's first Christmas?
If you're struggling for ideas for baby gifts this Christmas, we've put together a handy list of Christmas presents for newborns to give you a helping hand.
Newborn babies don't want or need much, so it's a great chance to invest in some quality products that can make all of your lives easier. You can also scatter in some small, practical gifts and little luxuries as stocking fillers that you and your baby will love.
What to Buy for Baby's First Christmas

Baby Christmas Present Ideas
Britax is a brand that helps you enjoy the journey of parenthood, giving you the tools to live your family life, your way. The Britax Safe-n-Sound Millenia™ car seat is a great option for a main present for your baby. It has impressive side impact cushions and firm ISOFIX anchorages. Plus the seat is capable of rear facing up to 2 -3 years, making it a long lasting gift.
Take extra care of your baby's delicate skin with the Mustela Newborn Set. This practical carry bag contains four natural skincare products that are suitable from birth. Find out what is included here.
Christmas is a great chance to plan ahead for the next stages in your baby's life. If you're going to be thinking about starting solids soon, Wean Meister Starting Solids kits are a must-have.
The soft, safe silicone is durable and easy to clean, and the kit includes freezer pods, bibs, bowls and a spatula, giving you all the tools to get started when the time is right. Get 34% Off the kits here!
Babies are so adorable when they sleep, so give them a helping hand with these luxurious, ergonomically designed ergoPouch swaddles, sleeping bags and sleepsuits. The three-set swaddle pack and the three-set sleeping bag set are great deals!
Treat yourself and your baby to the ultimate BabyBjorn carrier – the BabyBjorn Carrier One. This ergonomic carrier has a secure, padded waist belt and wide fitting should straps to make carrying your little one stress-free. Find out here how this helps avoid shoulder and back ache.
What to put in Baby's First Christmas Stocking
A Christmas stocking is the perfect place for a mixture of small, practical gifts and treats for your little one.
If you've got an older baby (check the age advice on the packets), sweet snacks can play a part in their Christmas stocking without resorting to sugar-packed, additive laden treats. Why not pop in a packet of Organix Gingerbread Men (read more about them here) or Kiddylicious make some delicious and fun Fruit Wriggles. They're also perfect for snacks if you're traveling this Christmas!
Midwives know how important it is to take care of your baby's soft skin, so Mater Mothers' Hospital midwives have worked together with mums to create a range of maternity and baby care products for you and your precious little one. The Mater Baby Moisturiser makes a great stocking filler. Take a look here.
A simple pack of Waterwipes can be a practical gift that will come in useful if you are travelling to visit friends and family over the festive period. They are made using just water and a drop of grapefruit seed extract, and they are the only baby wipes to be approved by Allergy UK. Read more about what makes them so special here.
Sophie the Giraffe makes a lovely addition to any newborn baby's stocking. Stimulating and easy to grip, this 100% natural rubber baby teether is BPA-free and is perfect for little fingers. Read why the TMB community love Sophie here.
Baby's First Christmas Gift Ideas
Instead of investing in endless soft toys, make your baby's Christmas list this year a more practical one that can make your lives easier and more luxurious all year round.
If you enjoy this Christmas gift guide for babies, you might want to check out our Christmas gift guide for new mums too.
About the Author
Karen Bleakley is the author of Don't Panic! A Practical Guide to Twins, Triplets and More. She's also the blogger behind the talesofatwinmum.com – a family, travel and lifestyle blog.
What are your ideas on what to buy for baby's first Christmas?